Contacting Us
For any information about VPN-over-DNS or about our organization, except for support (see the support section of this site to get support), do not hesitate to send us a mail to the following address: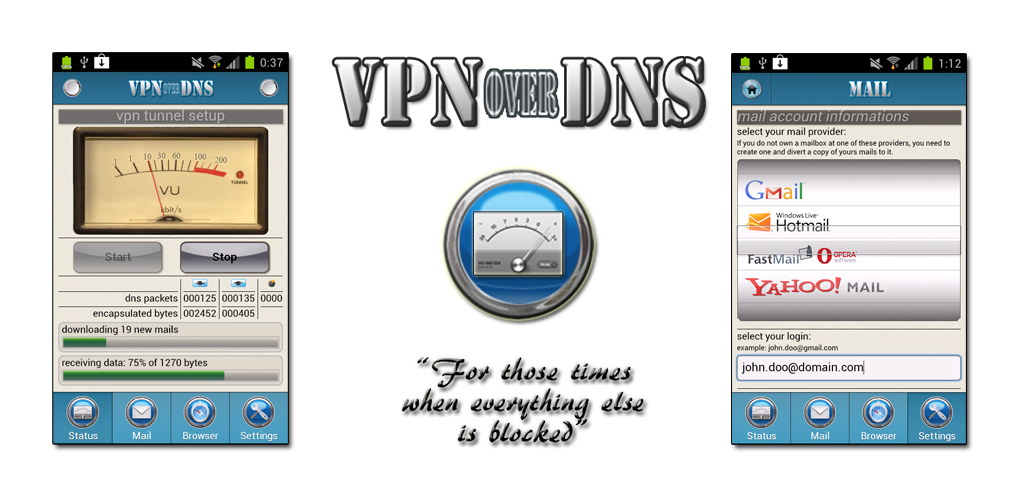 Latest News
On 18th November 2012
second release published on the marketplace Click here to download it from Google Play!
now available for free We decided today to make the Android version of VPN-over-DNS available for free on Google Play. This means that only minimal support will be given to new users. Please, read the FAQ before asking for help.
Technology informations
Relative technologies and software
Member Login